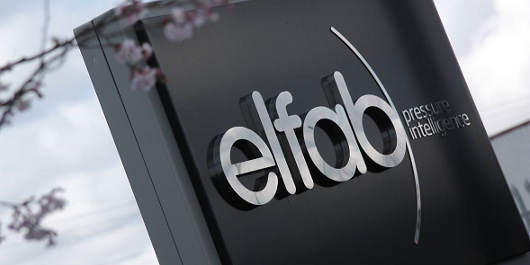 Induchem Group has extended its product portfolio through a new partnership with Elfab, a leading manufacturer of pressure safety solutions for pharmaceutical and biopharmaceutical applications.
Headquartered in North Shields, North East England, Elfab manufactures pressure relief products which provide protection for people, plant, processes and the environment. The product portfolio includes rupture discs, explosion vents and burst detection systems for use in a wide range of applications and industries. Alongside the pharmaceutical and biopharmaceutical industries, Elfab also supplies pressure safety solutions to the chemical and oil and gas industries as well as to original equipment manufacturers (OEMs) of applications used in aerospace, chemical processing, power generation and transmission, medical, cryogenics and the automotive industry.
Elfab was established in 1946 as a family business in the North East of England and has over 70 years' experience in pressure management. Elfab exports over 70% of its business to more than 80 countries worldwide and is part of the Halma Group, a FTSE 100 company.
The partnership with Elfab allows Induchem to add rupture discs to its product portfolio. Rupture discs may be used as stand-alone, single-use products but they are also often used in combination with safety valves. As such, the new line in rupture discs complements Induchem's existing product offering and strengthens their position as a leading supplier to the process industry.
Induchem Group will also benefit from being able to supply Elfab's revolutionary new Pure-Gard rupture disc for biopharmaceutical applications. This innovative product meets the industry's requirements for cleanability with its crevice and dimple free design. In addition, the one-piece design provides protection for the rupture disc, avoiding the risk of damage at the point of installation and giving structural stability. As Pure-Gard is installed independent to the gasket, the gaskets may be changed as often as required without needing to change the disc.
David Carroll, Managing Director at Induchem Group, said: 'We are very excited by the opportunities afforded through this partnership with Elfab. We have been impressed by the high quality and innovative nature of their products, and we believe working with them will further improve our offering to our process industry customers.'