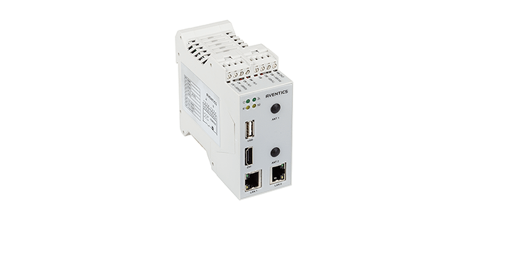 Induchem Group are the official distributer for Aventics in Ireland and the UK and we are proud to present Intelligent Pneumatics from Aventics for the Internet of Things.
The Smart Pneumatics Monitor module from Aventics provides you with reliable information on the state of wear of pneumatic actuators as well as the energy efficiency of your pneumatic systems - without the need to involve the machine control. This minimizes the risk of machine downtimes and significantly lowers operating costs.
The advantages of the Smart Pneumatics Monitor include:
Local data collection

Data analysis independent of the controller

Pre-installed analysis modules for condition monitoring and energy efficiency analyses

Simple creation of individual analyses

Support of IoT-relevant communication interfaces
For more information on Induchem's Aventics range, please contact your local representative at sales@induchemgroup.com or call us on 021-4848900.